School Council
The School Council at Millwood have the incredibly important job of being the pupil voice for the school. The children are voted for by their peers and then attend meetings to discuss important issues and make vital decisions about our school. The School Council meet twice every half term. Last academic year the school councilors set up a lunch time craft club, helped to plan and fund raise for a range of charities including Comic Relief, Jeans for Genes day and Wear it Blue day for MPS. The children also visited the Mayor's Parlour and had meetings with our builders to learn about how to keep ourselves safe. We are looking forward to another brilliant year, making Millwood an even better place to be.
School Council Voting Process
Rights Respecting Schools
Our school council members are keen to let everybody know about children's rights. They are part of our Rights Respecting School Steering group. We enjoyed listening to a song about rights and thinking about how we can help children who aren't as lucky as us.
A visit from the Mayor of Bury!
This week we had a very important visitor to our school council meeting- the Mayor of Bury. We asked him lots of questions about his role and learnt lots of new things. We taught the Mayor how to sign hello too! The Mayor was extremely impressed with our school council and said that he would love to attend some more of our meetings.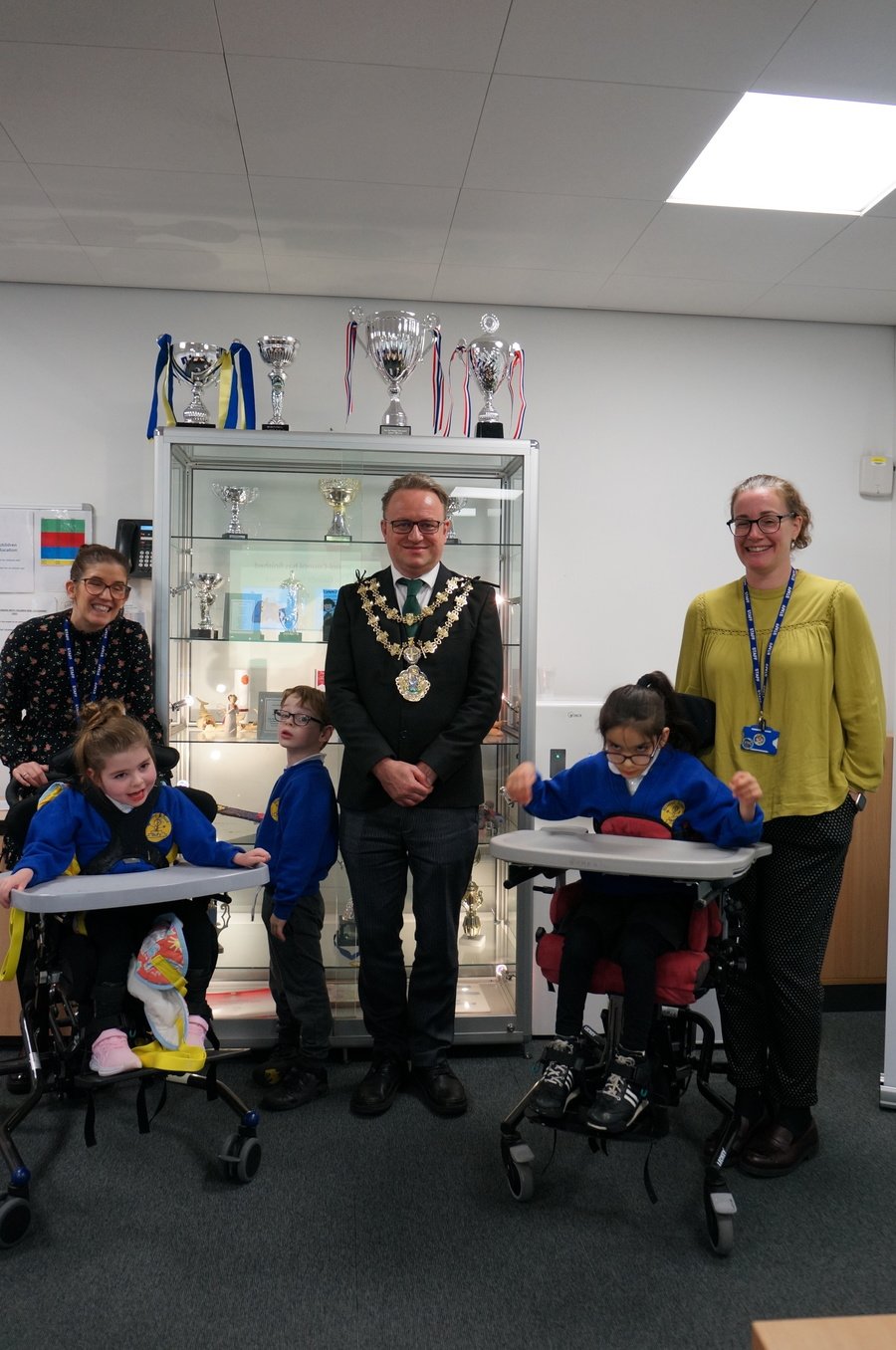 Meet our school councilors for this year!