Hello everyone,
As you approach the summer holidays I would like to take the opportunity to mention the Summer Reading Challenge, which is running over the holidays in Bury Libraries. The theme is Gadgeteers,and we will be launching the Gadgeteers Summer Reading Challenge 2022 on 'Super Saturday 23rd July', Prestwich Library will have 'Super Sunday' on 24th July. There will be prizes in the library, a chance to sign up for the challenge to read 6 books and Radcliffe Library will even have a Smoothie Bike. You can book a session for your family by contacting Radcliffe Library.
Everyone who completes the challenge gets a medal and a certificate – which I'm sure school would like to see when you go back.
Look out over the summer for lots of fun events from the Science of Bubbles and Curious Critters or Designing and Stamping a book bag. All events are free and bookable at each library. There are also lots of opportunites online
At the end of the 6 week Gadgeteer Challenge we will be entering all those children who complete the 6 books challenge into a prize draw to win a Garmin Activity watch! The lucky winners will be presented their prizes by the Mayor at an event at Bury Library on September 15th!
Please could you promote this event for us and display some of the posters in school. It will be great to have lots of children in the library this summer. They can also join online – the website is well worth a visit too. https://summerreadingchallenge.org.uk/
Sarah Howell
Assistant Librarian
Radcliffe Library
Stand Lane
Radcliffe
M26 1WR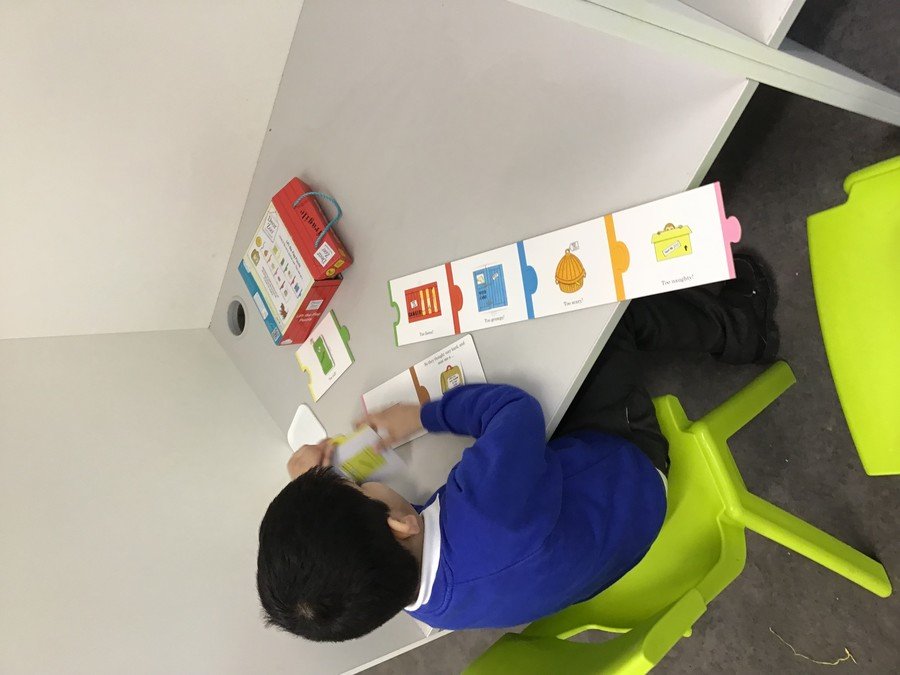 A and H enjoyed sharing a story with Helen, they couldn't wait to see what was going to happen on the next page!
Whitelow 3 have no barriers to reading, we can do it anywhere and anytime! E (pathway 2) was able to find both sounds and turned his head to eye point at the correct sounds when asked. What a superstar!