Eco School
Looking after our World is a big responsibility. Here at Millwood we believe that we can all make a difference, every day, in many small ways. This year the school councilors have worked extremely hard and received the Eco- Schools bronze award.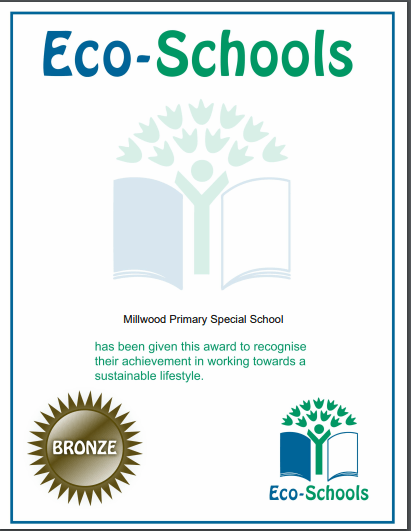 Being an eco-friendly setting is built into our wonderful school from the design of the building and through the Curriculum, and is an integral part of school life.
Let us explain:
How do we save energy?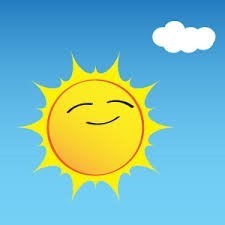 We collect power from the Sun in two ways
We have ground source heating built into the car park which means that the heat from the sun-warmed tarmac is collected, and

We have solar panels on our roof.
Both these sources of solar energy are fed back into the school building to support the heating and boiler systems.
When we're not in a room the lights turn themselves off.
How do we save water?

We always save water where we can. This is made easier by 2 design features of our school
1. All the children's taps are operated by proximity sensors, so they only work when we put our hands under the tap.
2. We have a special built in rainwater capture system. This water is used to flush the toilets.
How do we encourage biodiversity?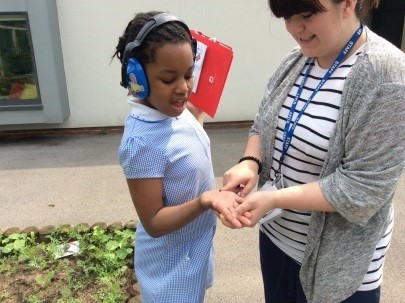 Its a ladybird!
Within our beautiful school grounds we have found many ways to encourage biodiversity.
1. There is a bird box or bat box on each of the mature trees around the school perimeter.
2. We have a special area of the school grounds, The Biodiversity Garden that is heavily planted with a wide range of plants and wild flowers that provide a welcoming and safe home for our insect and small animal friends.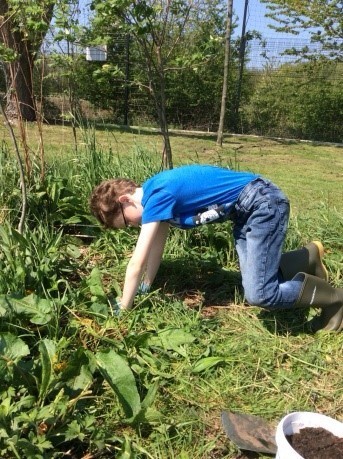 3. The orchard is also a wonderful setting, visited by birds, squirrels and insects that come for the nectar in the blossoms, and the fruit at harvest-time. We don't mind sharing.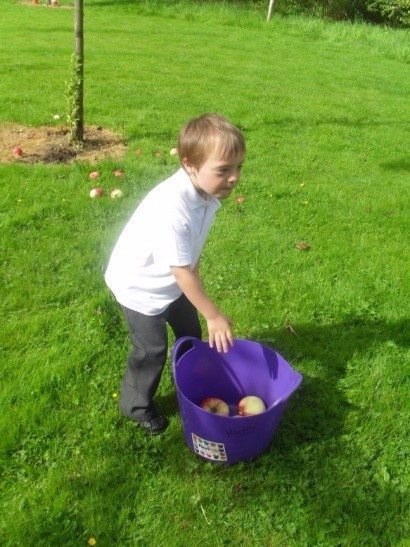 How do we use our school grounds?
In addition to the more naturalistic areas of the school grounds we have a strong focus on horticulture and developing a really good understanding of where our food comes from through the Curriculum and enrichment activities.
We have:
Raised beds that ensure everyone can get close to the plants,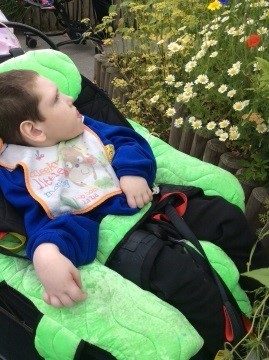 Composting areas and small-person sized tools and wheelbarrows to use when we're working in the gardens,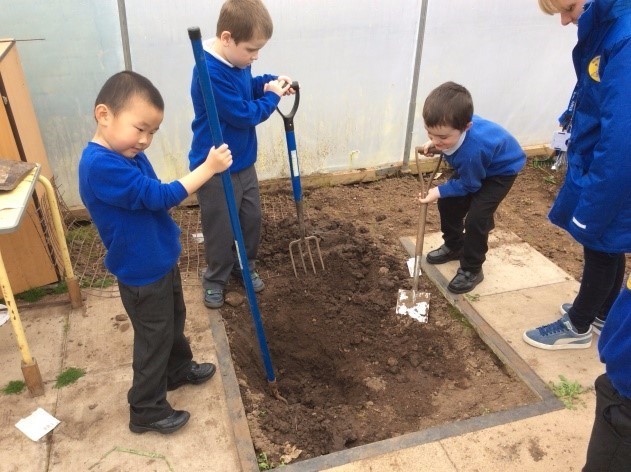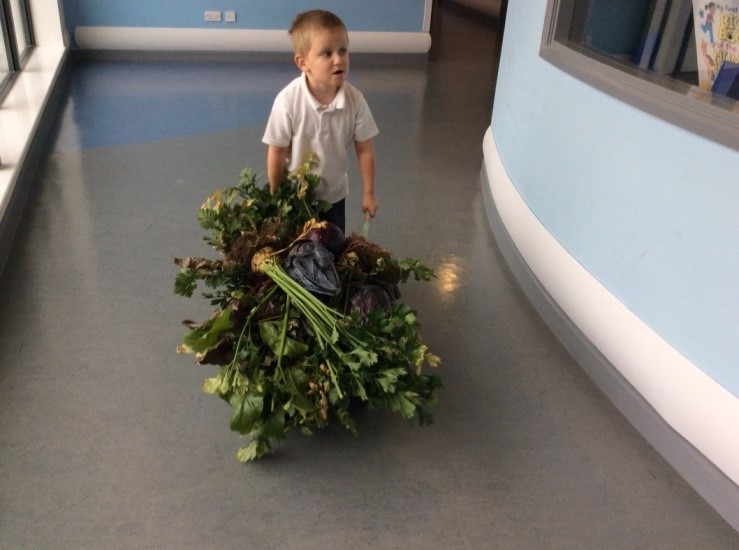 and
a wheel-chair accessible poly-tunnel which includes a classroom area for all-weather growing, and learning opportunities.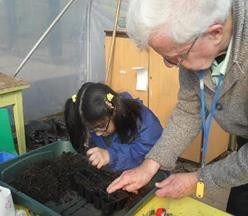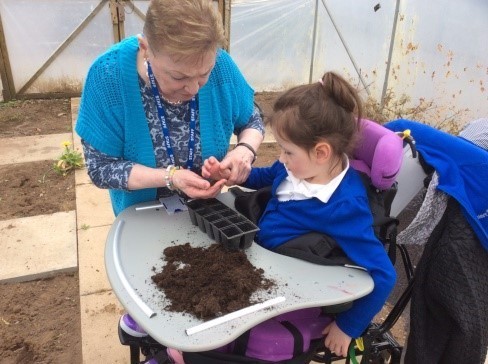 How do we promote healthy living?
The link between how a healthy lifestyle helps us to be happy and busy learners is high in the Millwood philosophy.
1. Everyone is encouraged to drink lots of water to keep our bodies hydrated and working well, including using our own personalised water bottles and the drinking fountains in each zone of the school.
2. Everyone is encouraged to try new, healthy snacks. At lunchtime the School Council representatives bring interesting salad-y nibbles to the table for their classmates to enjoy.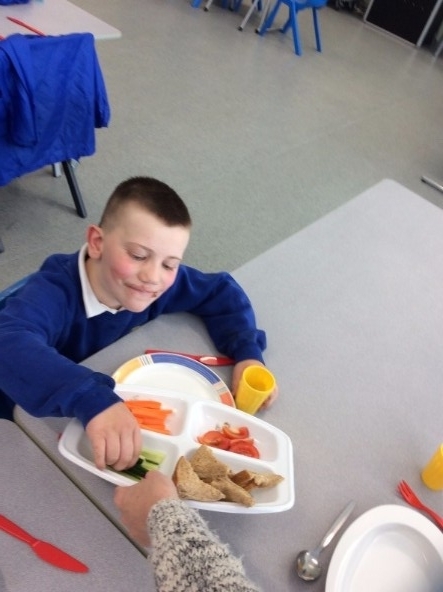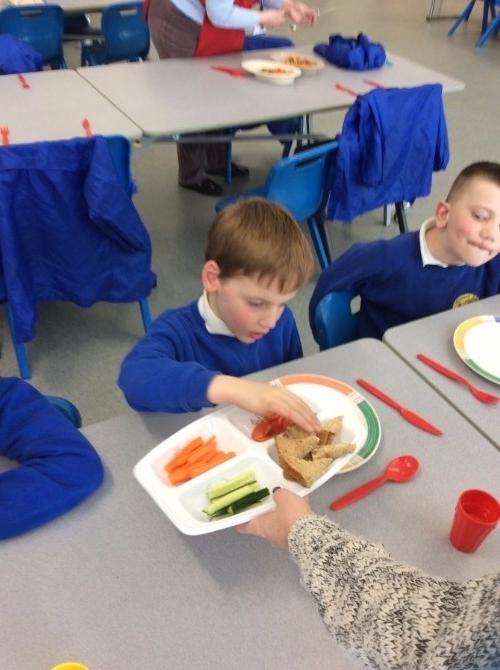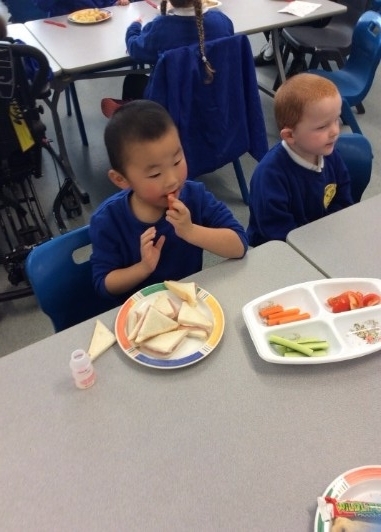 3. The Healthy Tuck Shop trolley is a weekly treat, where everything costs 10p
4. The Millwood Mile is a measured mile within the school grounds that everyone completes on a daily basis.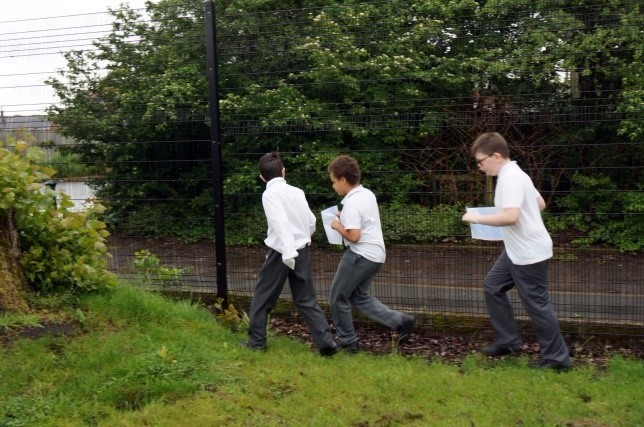 5. As part of our annual Healthy Millwood Day event, this year the children
used their muscles to exercise through play,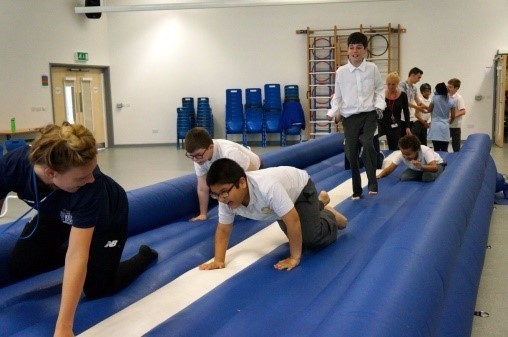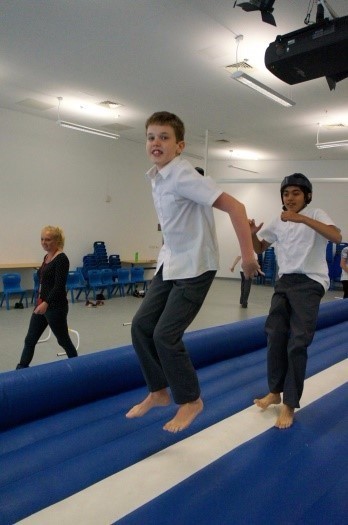 and to make delicious healthy smoothies,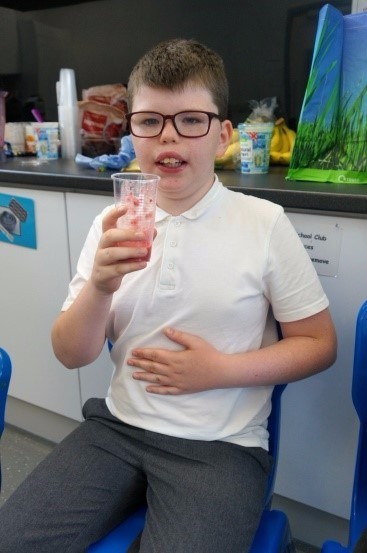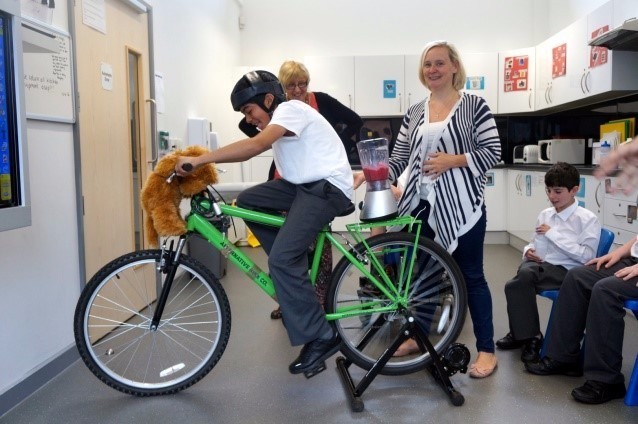 They also learned to appreciate the importance of slower calmer times that promote emotional health and resilience,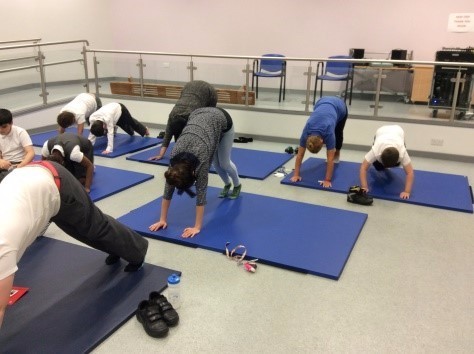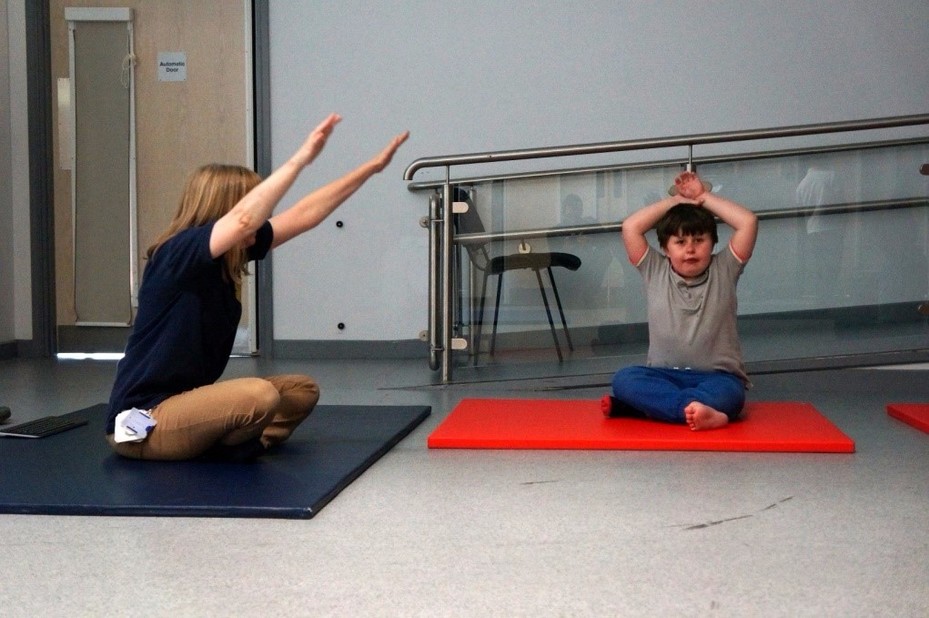 and the importance of rest,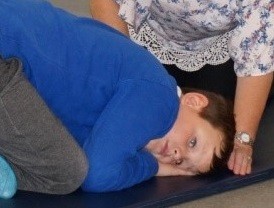 How do we learn about protecting our planet from waste products and litter?
The children, and the whole school community are encouraged to use the labelled, colour-coded recycling bins that are prominently sited throughout each area of the school building – to recycle is just part of our everyday life.
Recycling units are part of the Science and Geography curriculum.
How do we develop the children's understanding of their place in the world, of being a Global Citizen?
1. Within our local community the School Council has, via posters and even contacting civic officials, led initiatives raising community awareness about the importance of clearing up dog waste and Keeping Radcliffe Tidy
2. Through the Millwood Curriculum and enrichment events we learn about other places, peoples, living things and environments in our wonderful world, and how everything should be valued and cherished.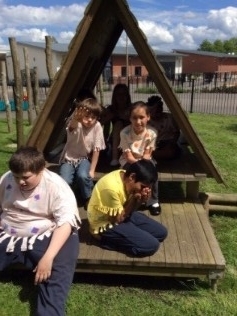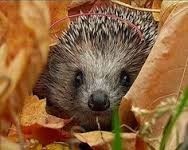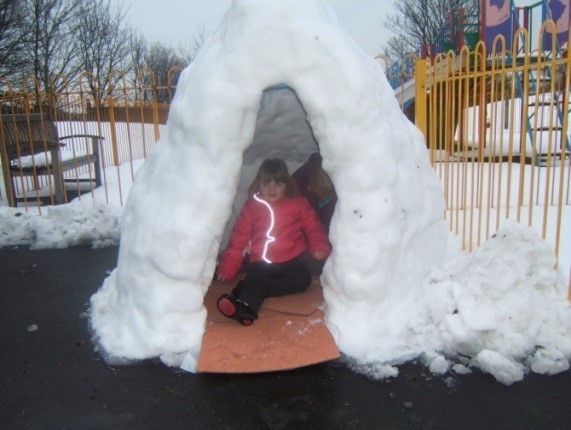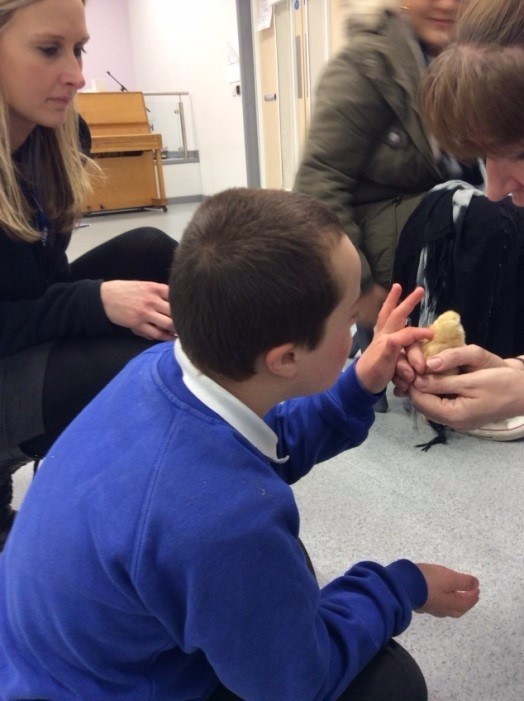 ENERGY PERFORMANCE RATING - 24 - CATEGORY A